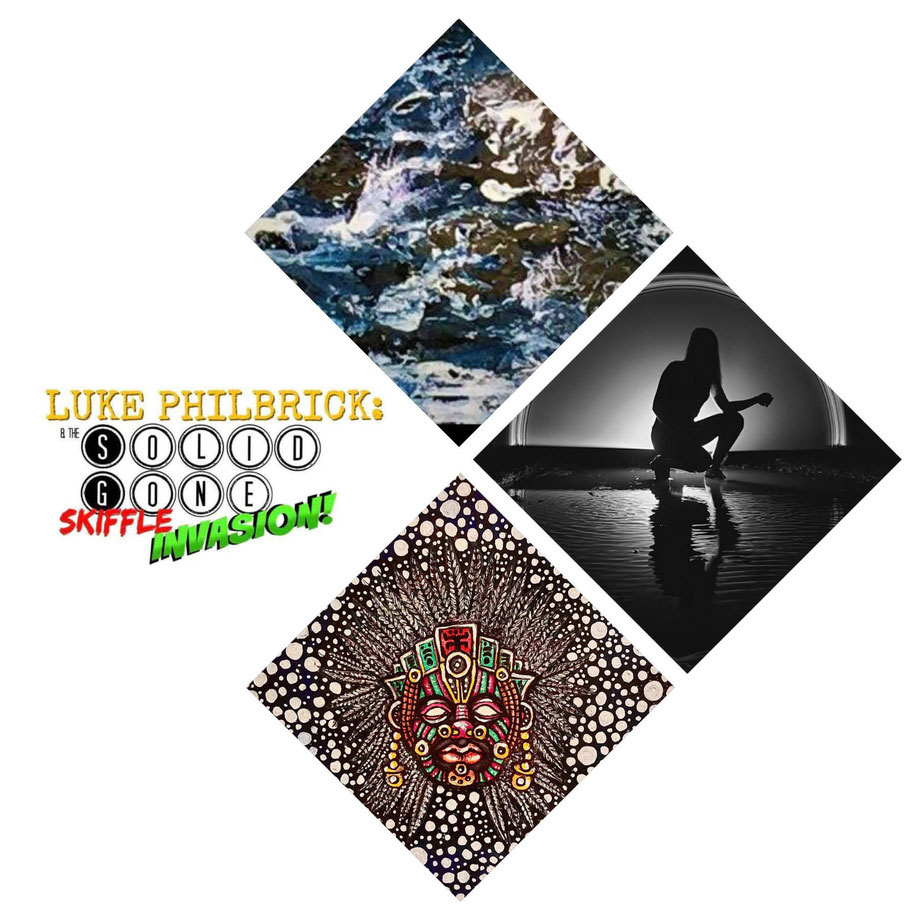 ---
"Luke Philbrick & the Solid Gone Skiffle Invasion" releases "Home Recordings: 2018-2021"
Innovative roots rock and skiffle music drawing on traditional blues, jazz and folk influences and with frequent forays into gypsy-tinged psychedelia. Breathtakingly powerful vocals, raw delta blues styled guitar and an almost tribal foot-stomping beat combine with a potent cocktail of saxophone, violin, and harmonica to create a special atmosphere.
Songs are distinctive and original relating to subjects such as slavery, losing one's religion, death, cowboys and his father-in-law going to hell!
Hailing from South West England, Luke Philbrick and the Solid Gone Skiffle Invasion! have built up a strong local fan-base always leaving audiences wanting more during their many travels throughout the UK and Europe. Performances often feature homemade instruments, improvised jam sessions and a dynamic line up from stripped back solo shows, all the way up to seven or so performers if the audience wants to party on into the night!
"Powerful, wild and a masterpiece of blues" (User feedback provided via Submithub´s "Hot or Not")
...That slide guitar is nasty and brilliant... There's something menacing, yet humorous here... - Alt77
...The intense vocals are just amazing... - PlaylistSubs
...An instantly engaging track with upbeat driving beat, growling slide guitar, really cool... - Zoe Konez
"Home Recordings: 2018-2021" will be presented live throughout Europe in June 2023
Credits:
Voice/Guitar/Kalimba: Luke Philbrick
Harmonica: Julian Roe
Double Bass: Glen Lawrence
Drums/Voice: Jake Philbrick
Violins on The Siren's Call: Nehir Keskin
Violins on The Riverside: Juliette Cora
With special thanks to Marks Cole and Illingworth, and the Texas Tick Fever boys for authentic field hollering on Rosie…
Engineered by Lee Pyart, Sam Fryer and Jake Philbrick
Mixed by Jake Philbrick
Mastered by Sam Fryer.
Art: Helene Rose Philbrick, Glen Lawrence, Mike Gardiner with special thanks to Holly Gardiner and Jordan Smith
---
---
---
---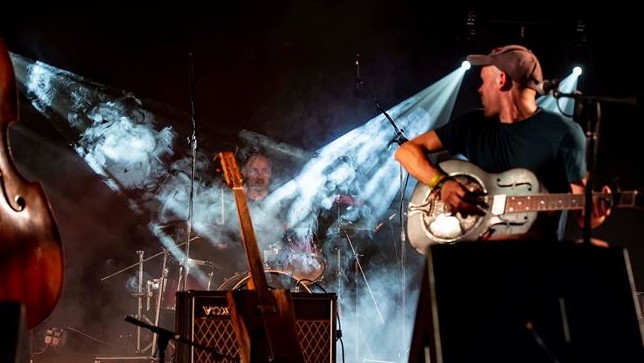 ---